Italian in Adult Piano Lessons (2 of 2)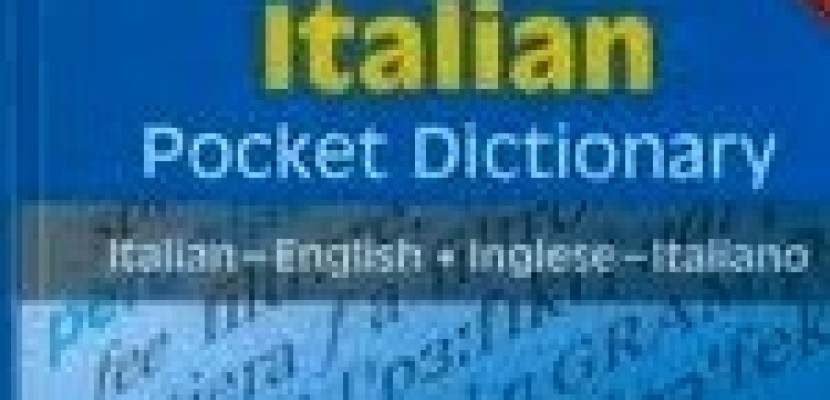 I like how adult piano lessons have exposed me to Italian, in the form of the composers' musical direction. Throughout piano scores bloom composers' Italian words and phrases communicating dynamics and tempo.
A good part of my attraction to these phrases is that I'm half Italian-American.  My grandmother immigrated from Calabria, a poor southern rural province in Italy, in the early twentieth century when she was only nine. My grandfather arrived from Sicily around the same time. Many years later my grandparents met and wed during the depths of the Great Depression. The single bridesmaid had to borrow a dress for the occasion.
During my childhood (in Tucson, in the heart of the Sonoran Desert), our immigrant heritage in my family was both a source of intense pride and overwhelming shame. My grandmother had no interest in seeing any of her grandchildren learn Italian. Instead, she confided to me when I was the same age as when she had arrived through Ellis Island, that although she had only a high school education, she had worked hard to speak grammatically correct English. Unlike many working-class people of her generation, she shunned the word 'ain't.'
I've long nurtured a secret longing to speak Italian, the language of my grandparents and maternal ancestors. For the fact that I have yet to study the language, in fact for the bare-bones admission that the only language I speak with any competency is English, certainly my grandparents' desire to assimilate into America played a key role. It is also convenient for me to blame my high frequency hearing loss. For many years my loss complicated hearing even English speakers, especially mumbling people or anyone in a loud restaurant. Yet once I was fitted in college with two hearing aids that amplified especially high-pitched sounds, learning Italian would have been possible. I suspect the truth is that, when it comes to learning languages, I'm a little lazy.
For me, returning to the piano has signified a momentous change of life. Perhaps someday the musical terms I encounter in my adult piano lessons will open the way for me to learn Italian. In the meantime, those Italian phrases woven throughout the score provide a thread back to the language my maternal ancestors spoke for generations.
Copyright © 2018 Nancy M. Williams. All Rights Reserved.