Pianos for Sale: Adventures of Adult Piano Lessons (3 of 3)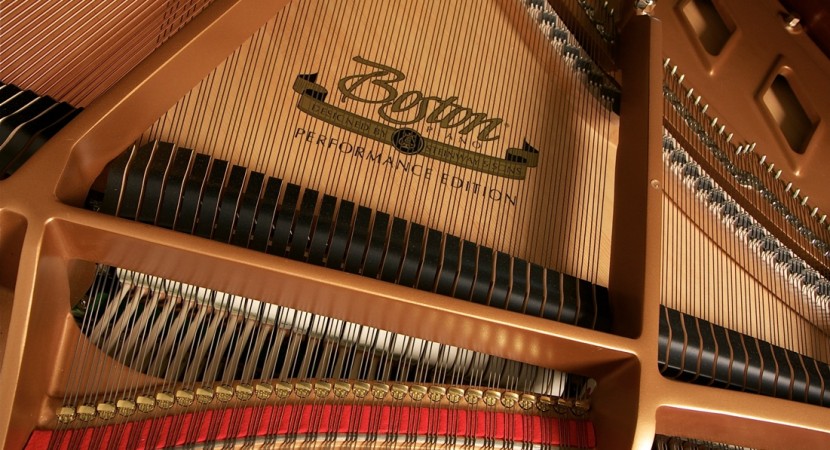 Photo by Frank Schramm.
Saturday morning, with clear and temperate August weather, arrived. Soon Jim, a piano dealer who had made me an offer on Craig's List, would ring the doorbell with his crew. They were going to take away my Yamaha U1 Professional, the upright piano I had bought the year I began adult piano lessons, the instrument on which I had learned, for a second time, how to play the piano. I would not be able to trace my upright to its new home.
Anxiety pulsed in my throat. Rather than consider how I did not want to relinquish my piano, I allowed myself to dwell on a distraction, the possibility that Jim might turn out to be, of all things, a robber disguised as a piano dealer. I paced around the hallway outside my study. "Everything okay?" my husband David asked.
I was too embarrassed to admit that I had frenzied myself with unlikely contingencies about our piano buyer. "Everything's super," I lied. David furrowed his eyebrows. Apparently he did not believe me.
On the back porch, where I fled in the hopes of achieving calm, I noticed one of Cal's Nerf guns with the clip for the foam bullets. I had vowed when Cal was in-utero that no son of mine would play with guns, instruments of war and destruction.  Now Cal owned a small Nerf armory. Orange foam bullets surfaced in unexpected places in our home. The thought of my son hiding in the rhododendron bush, suited up in his protective chest pad and orange goggles, the Longshot CS-6 cocked at the piano buyers in case of any funny business, cracked me up.
The humor released me.  Selling my upright piano was a bittersweet experience, leaving me with no choice but to sum up the last four years: the pleasure of my adult piano lessons, my relief that I had managed to audition for the New York Piano Society and perform in two of the society's piano concerts, but also the regret that I had not practiced more, had not added more classical piano music to my repertoire. These past four years represented for me a change of life, a new way of being.  But now I wanted to improve my technique by practicing on a grand. I would need to release my Yamaha piano.
A half hour later, I opened my front door to confront Jim the piano dealer and his coworker, both unimposing, thin, five foot four. The cheerful third member of the moving trio turned out to live in town. I felt sheepish.  The crew looked incapable of robbing a house.
"I don't know why we need to go to bank," Jim said in a complaining, little boy voice. "The cash is good."
"You have to," I responded. Jim shrugged, then headed towards the plaza with David.
The fellow who lived in town pointed to the piano bench. "Anything in here?" he asked. He opened the lid, then held up an orange Nerf bullet. "This yours?" he asked Cal.
"Uh, yeah," Cal said. "Not sure how that got in there."
The guy from our town carried the piano bench, that bench whose screws would loosen every six months and grow creaky and wobbly, how could I part with that bench?—out of the house. I fluttered in the hallway, trying to think of some objection to slow the process. None came to mind.
Read the rest of the Pianos for Sale: Adventures of Adult Piano Lessons series:
When David and Jim arrived home from the bank, the transaction assumed lightning speed. Jim and the mover from town, on the count of three, hoisted the upright piano onto a rubber wheeled dolly and rolled it out of the house. The crew loaded the piano and the bench onto their moving truck. I decided it was better not to look out of the window, better to pretend that the piano was already gone. David, the cash safely stowed in his jeans pocket, headed back towards the bank, this time to deposit the proceeds.
I stood alone in my study, the space considerably opened by the upright's departure.
Copyright © 2018 Nancy M. Williams. All Rights Reserved.