Perri Knize on Her Adult Piano Lessons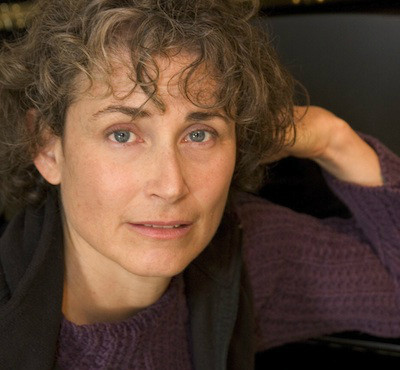 "Learning the piano is hard, but doing hard things can be very rewarding," advises Perri Knize, author of the bestselling Grand Obsession: A Piano Odyssey, my October Selection.  In this second of two postings, Perri continues her exclusive interview with GRAND PIANO PASSION™ about her adult piano lessons.
Tell us more about your current repertoire and the music that you hope to study.
I've recently polished a Grieg Waltz, which I love. My next assignment is a Bach invention. I'm working my way through the Level 8 repertoire book, and I love most of the pieces in this book. I now have in my sights some favorites I've always wanted to play: Schumann's "Widmung," a Brahms Capricioso, Schubert's Impromptus.
My favorite period to play is late Beethoven, late Schubert, early Brahms— the close of the Classical period to the dawn of the Romantic era, before it got overblown and excessive. With the exception that I adore Bach and would love to play everything he wrote, and Haydn, and Mozart. Well, there is so much wonderful piano literature to explore.
I've bought most of the music I hope to play some day and sometimes I just fool around with it, even if it is still beyond my abilities.
Has an extended period of practice with your piano, nicknamed Marlene, deepened your technique or musicality in ways you did not expect?
Having a gifted piano does teach you a lot about the possibilities of what you can achieve at the keyboard. The piano offers up tones you did not think of, and sometimes it is overwhelmingly beautiful and surprising. Anything I play sounds better on Marlene, and this keeps me inspired.
A real pianist can make just about any piano sound good, and I do think that having a gifted piano helps develop the technique to accomplish this. However, there's a risk in focusing so much on the qualities of a particular piano. With my obsession over trying to heal my piano, I suspended for that time the proper focus, which is on learning how to play the piano! Marlene still has her magnificent days and her awful days, and who knows why? But regardless, I now put my focus on the music, and on becoming a better pianist.
What advice would you give to adults who find themselves in the situation you faced a decade ago: longing to return to the piano after a significant hiatus?
If you can, find a great teacher who has taken on sharing music with others as his or her personal mission, who does not care that you are an older adult, who believes that everyone deserves to find joy in making music. This has been the most important ingredient for me personally. Keep looking for someone who will become your intimate friend in music, who likes and understands you as a person, and supports you in your efforts. The best piano teachers usually are interested in how people learn, will study you closely to understand what is the best approach for you, and will know how hard to push and when to step back.
Without a good student-teacher partnership, it is much harder to make progress and sustain interest in practicing. Learning the piano is hard, but doing hard things can be very rewarding. Giving over a part of your life to learning and making music is one of the most enriching and beneficial endeavors you can undertake. I have read that, contrary to popular belief, we are no less able to learn new things as we age—our brains can still forge new neural pathways and synapses as long as we live. This has certainly been true in my experience. Go for it!
Here is a recording Perri Knize made of Chopin's waltz, Le Adieu, Opus 69, No. 2. for the launch of Grand Obsession.  She recorded the waltz in the New York studio of sound engineer Lou Brown, on a Steinway Centennial D prepared with the Schubert concert tuning by Marc Wienert.  Perri says that this recording very much captures Marc's magic.
Update Required
To play the media you will need to either update your browser to a recent version or update your Flash plugin.
Copyright © 2018 Nancy M. Williams. All Rights Reserved.