A Vigil for a Beginner Piano Student
The Boston Marathon Explosions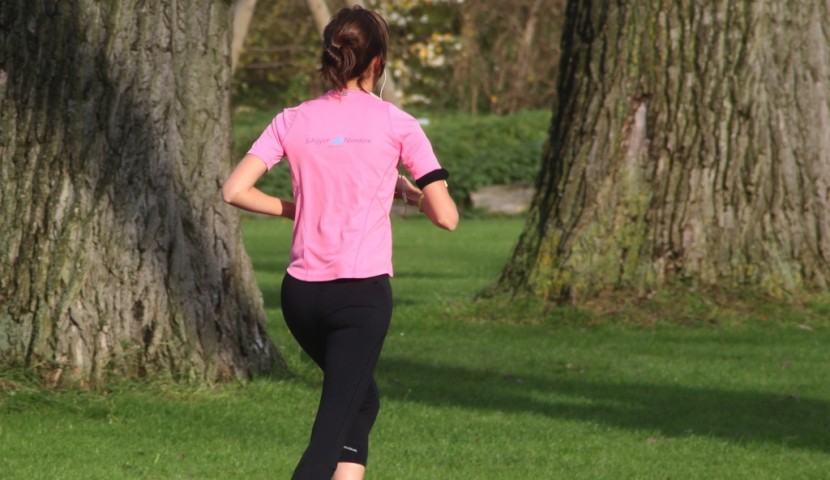 Photo by Peter van der Sluijs.
I
am a Runner. I am also a Beginner Piano Student. A few days after the Boston Marathon explosions, when homemade bombs tore through the crowd at the finish line, those two parts of me came together in my own private vigil.
My T-shirt drawer is stuffed with prized piles commemorating this "Race for the Park," or that "Turkey Trot" from the cities in which I've loved to live and run—New York and Boston. In my 20s, I was beguiled by the energy and excitement of race mornings in Central Park. Those mornings led me to train for and complete a marathon, in support of the Leukemia and Lymphoma Society. Shortly afterwards, I moved to Boston for graduate school. I loved running along the Charles River, where competitive scullers zoomed past beginner dinghy sailors.
Each time I ran—whether a quick weekday morning lap or a long weekend training run—I found peace. My rhythmic breath and cadenced footfall opened my mind and heart.
Yet in the last 10 years, I have largely given up running for the daily dramas—big and small—of being a working mom of three. For most of this time, I've been at peace with the trade-offs. I willingly gave up training logs for feeding schedules, race bibs for the terry-cloth variety, and marathon medals for sticky-handed hugs of appreciation.
And as my kids got older, I made time for new interests that I could pursue from inside the house. Two years ago, I signed up for beginner adult piano lessons. Now when I need a little "me time" while the kids are playing or sleeping upstairs, I navigate through a few pieces of piano music on our walnut upright. My tempos are slow and uneven, but I improve with each practice and look forward to my next opportunity to play, even if for just a few minutes during a busy day.
Then last week, news of the bombings brought back Boston to me in a painful way. I wanted to throw on a decade-old City Sports T-shirt and hit the streets: I needed a good run to gather my thoughts and demonstrate solidarity with those Boston runners. But given the week's agenda—business deadlines, client meetings, doctor appointments, soccer practices, Girl Scout meetings—I knew I wouldn't find time for a run.
I was left to sort out my sadness behind the wheel of a minivan, darting through suburbia between activities. On one of these outings, a familiar melody in the background of a radio newscast intercepted my thoughts with a jolt. It was coverage of a Boston vigil where mourners joined together in a moving rendition of "You'll Never Walk Alone," from the Rodgers and Hammerstein musical Carousel. Hundreds of ordinary people sang in slow unison, bonded by their anger and sadness.
The melody was familiar, though I didn't know the words. And then it hit me—this was a piece of piano music I had worked on several months ago! As I absent-mindedly moved my fingers along imaginary piano keys on the steering wheel, I let out my first deep breath since hearing the terrible news.
I pulled into a parking space in front of Starbucks, where I had planned to work on a client presentation for exactly one hour before picking up my son from preschool. Instead, I listened to the rest of the vigil on the radio, then swung the minivan around and drove home. Amidst my pile of piano music, I hurriedly located "You'll Never Walk Alone" and started to play. It was clunky and slow. But for an uninterrupted 15 minutes, I was alone with my music, my breath, and my thoughts.
Each note echoed those sung at the vigil, and each measure was a hopeful prayer for the runners, their families, and the spectators whose lives were inexplicably unhinged by the Boston Marathon explosions.
Copyright © 2018 Nancy M. Williams. All Rights Reserved.