Coming Out About Hearing Loss
A Panel of Composers and Authors with Hearing Loss in New York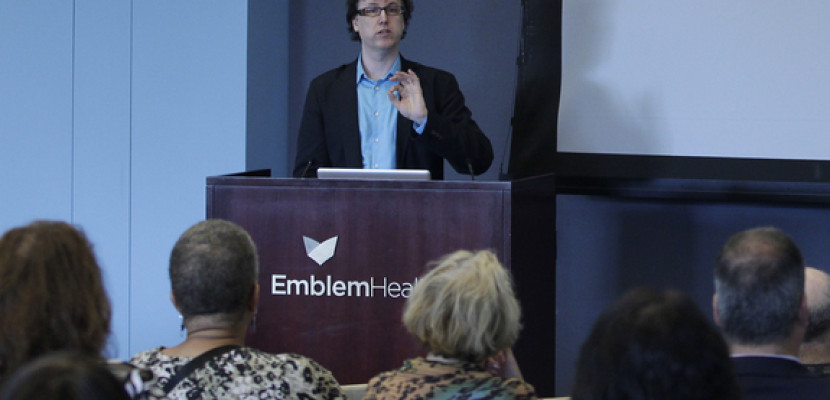 O
ne of the most inspiring parts of my life is meeting other people who are not afraid to embrace their passion, no matter what challenge they face. People like
Richard Einhorn
, a classical composer with severe hearing loss who recently had one of his works performed by the London Symphony. And Katherine Bouton, a former
New York Times
editor who faced her journey of late-deafness and cochlear implants by turning it into the book
Shouting Won't Help
. And of course, my new friend and colleague Nancy M. Williams, who finds herself in the midst of hearing loss, yet is recommitting to her passion through playing piano and building this web magazine, 
Grand Piano Passion™
.
But I never would have met these people and crafted an inspiring life for myself if I hadn't taken the first step: being honest about my hearing loss. My initial reactions to hearing loss were like the stages of grief—denial, anger, and so on—which led to depression and isolation. Much like people who need to be honest about their sexuality, people with hearing loss also need to "come out." Only by stating who you are and what you need, will you get what you want and become what you wish.
So I'm excited that on Monday, May 13, I'm going to be with Richard and Katherine sharing our stories and perspectives in a program called "Coming Out About Hearing Loss." Because I feel lucky. Poor Beethoven had to chop the legs off of his piano, struggle with ear horns, and face isolation due to his deafness. But I've got texting and frequency-analysis software, and every year I present a new holiday song at Lincoln Center with the aid of wireless captions. And if you can come, you'll hear me talk about the future of accessibility technology, visual music, and augmented reality. For when I look at the future with an open heart—I can see it's going be a really great time to have a passion.
Coming Out About Hearing Loss
Monday, May 13, 2013, 6:30–8:30 p.m.
Mid-Manhattan Library, The Corner Room
455 Fifth Avenue (at 40th Street)
New York, NY 10016
Copyright © 2018 Nancy M. Williams. All Rights Reserved.