Top 5 on Music and Hearing
Best News Articles in June 2013 for Musicians with Hearing Loss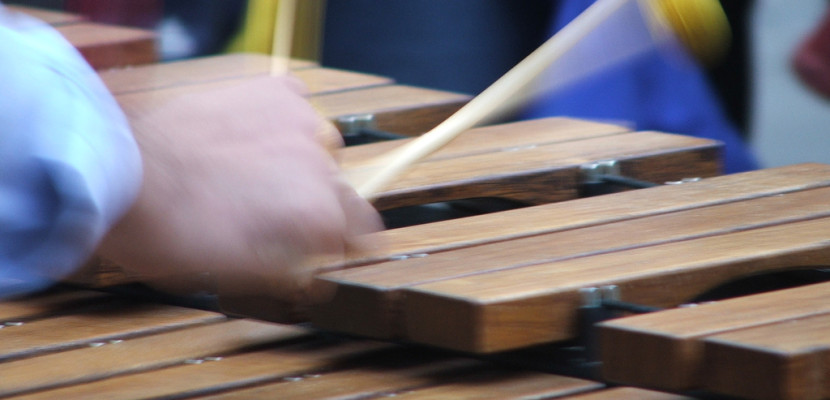 A
deaf percussionist goes barefoot on stage and a German sign language interpreter figures out how to convey heartbreak and anger at the ballet in our roundup of articles in June for musicians with hearing loss.
A Deaf Percussionist Inspires Students with Hearing Loss
Profoundly deaf from the age of 12, Scottish virtuoso percussionist Evelyn Glennie was named dame by Queen Elizabeth in 2007 for her musical accomplishments. "On stage, she performs barefoot so that she can feel the vibrations from her instruments…. Higher sounds, she says, are felt in the higher parts of the body and low sounds in the lower parts," reports the South China Morning Post after her recent performances in Hong Kong. In the audience were students from two of Hong Kong's schools for the deaf, where music—especially percussion—plays an important role in their education.
Sign Language Interpretation at the Ballet
At the ballet at Saarland State Theatre in Germany, interpreter Isabelle Ridder "uses sign language to portray feelings of heartbreak or anger, until that point when 'looking into their faces (in the deaf audience), I see an expression of "yes, I have also had this feeling".' She describes sounds with feelings drawn from everyday experience—such as, 'like a cold rain falling on your face' or 'like a gentle touch'," according to a story featured in Thailand's The Nation. Besides sign language interpretation during performances, the accessible program includes a detailed introduction and a script sheet explaining the sounds of each scene.
A Community-Minded, Profoundly Deaf Rapper
"When my parents found out that I was deaf, they didn't say, 'Oh no, how can we share the one thing that we're truly passionate about with him?' They actually turned the volume up," says Sean Forbes, a hip hop artist with 90 percent hearing loss, in an interview with Sue White of Michigan's MLive. "I grew up feeling the music," he adds, and his passion led him to co-found the Deaf Professional Arts Network (D-PAN), a nonprofit organization that seeks to make music more accessible to people with hearing loss and deafness through producing music videos with ASL interpretation.
A Performing Pianist with Severe Hearing Loss
Ron Tan, a 21-year old pianist with 80 percent hearing loss, "taught himself to play when he was 17, after trying out a slew of other hobbies and activities in search of something meaningful in his life. 'I realised that what I really want is to produce music, and that has to come from my heart,' explains Ron" in an article in Yahoo! News Singapore. He not only performs himself, but has co-founded Inclusive Art Movement (I.AM), a talent management agency for special needs performers.
The Joy of Music with Hearing Aids
After living three decades without realizing that he had a hearing loss, Gerald Shea finally receives hearing aids and his world opens up: "The silent violins in overtures become audible; human voices appear in Wagner; sopranos, mezzos, and tenors come to life; bass fiddles and cellos playing harmonics or in counterpoint are relegated to their supporting roles as they lose the melody to the violins and flutes," he waxes in a piece for the Wall Street Journal's Speakeasy blog. (Also see our review of his memoir in April.) We can't say it much better than Shea: "Peter rivals the Wolf in Prokofiev, and here, too, I become a child again, as my long confusion is spiritually unraveled by the returning, unrepentant, splendorous sounds."
Copyright © 2018 Nancy M. Williams. All Rights Reserved.