Top 5 on Piano Practice
Best News Articles in June 2013 for Practicing Pianists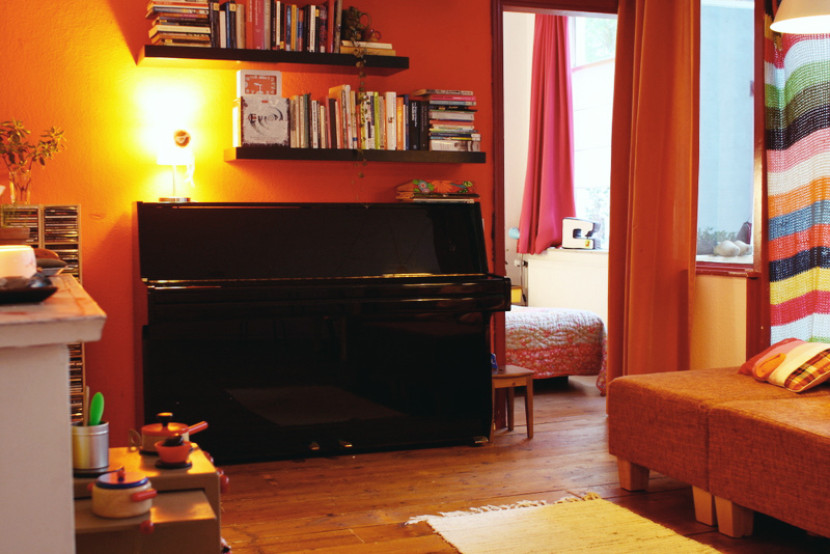 E
stablishing when your piano teacher has crossed the line from strict to mean and finding a good piano for tight spaces are a few of our recommended articles in this month's roundup of Top 5 on Piano Practice.
The Difference between a Mean and Strict Piano Teacher
"That sounded terrible!" snapped the piano teacher of a friend. I was taken aback when my friend, an adult with a passion for the piano, related this and other surprisingly mean comments from her piano teacher. Even worse, my friend stayed with this teacher for over three years, unsure of whether she should switch. Our relationships with our piano teachers are so central, and our piano selves sometimes so fragile, that piano teacher Matthew Harre's recent article, "The Difference Between Mean and Strict," establishes important distinctions for all of us. "I think strict means really caring about students and really caring about music. It doesn't mean being unkind and hurtful," says Harre in the article published on his website Musical Fossils. He goes on to to give two lists, one enumerating mean, and therefore unacceptable, feedback; the other demonstrating strictness, which ultimately helps our piano practice to soar.
A Beethoven Piano Sonata Course for Piano Practice
"Two hundred years after his death, [Beethoven] is everywhere in the culture, yet still represents its summit," writes Jonathan Biss in his course summary of Exploring Beethoven's Piano Sonatas. While not technically an article, the elegantly written course summary and helpful suggested readings are worth a glance in and of themselves. Students of piano lessons who have committed to piano practice may want to go a step farther and enroll. Offered by Coursera, it's free and available to anyone with online access. Most appealing, Biss, a concert pianist and a chair in piano studies at the Curtis Institute of Music, promises that the course is oriented towards the player, not the musicologist.
Piano Practice with His Daughter
In "Middle-Aged Music Man," a delightful personal essay for the New York Times, Joshua Henkin enrolls in adult piano lessons. His parents are no longer around to remind him to practice the piano. But the stakes get higher when he agrees to play a duet of "Hot Popcorn" with his daughter. "I was thinking that I better not screw up at the recital," he confides. "I was thinking I better not screw my daughter up."
Piano Practice in Tight Spaces
Finding space for the piano, especially for apartment dwellers, is no easy task. One friend, very committed to her piano practice, who is apartment hunting in New York City tells me that her first thought when she walks into a prospective place is, where will the piano go? In this article in Gizmag, Paul Ridden reports on Yamaha's new NU1 piano, a 40-inch-high upright that can fit against a wall. The action is similar to that found in a larger acoustic upright, but the sound, courtesy of woofers, tweeters, and more built inside of the piano, is that of a concert grand. What about the disconnect between the touch of an upright and the sound of a grand? Yet for practitioners short on space who crave the sound of a grand, this digital/acoustic hybrid could meet their needs.
A Bathroom in the Shape of a Piano?
Lately, the piano keyboard has been enjoying a Renaissance of sorts in architecture, particularly in the form of stairways decorated like piano keys. These piano keyboards in unexpected places help keep piano practice top of mind. And they even chime. But the award for the most unusual architectural nod to the piano goes to a giant piano outside of Seoul, South Korea, which is actually an elevated lavatory. This structure, as reported in Hancinema, overlooks a 92-meter waterfall, not surprisingly named Piano Waterfall. Perhaps appropriate for a lavatory, which benefits from ventilation, the lid on top of the structure is propped open on the full stick.
Copyright © 2018 Nancy M. Williams. All Rights Reserved.