Top 5 on Music and Hearing
Best News Articles in October 2013 for Musicians with Hearing Loss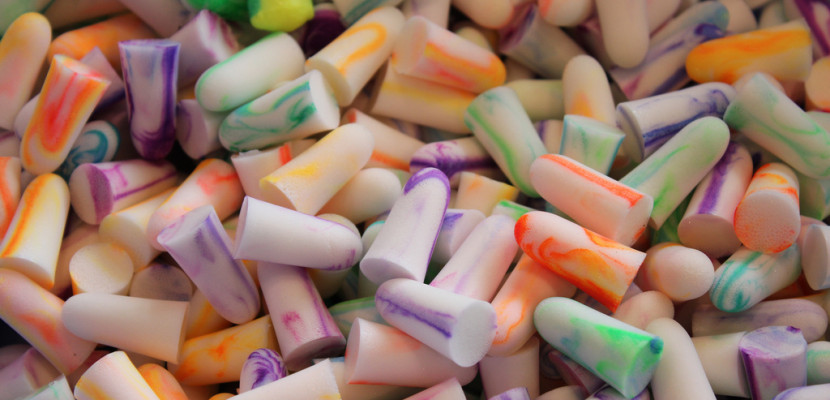 L
istening to music can be a challenge for wearers of
cochlear implants
, as the tones often don't come through as well as speech does, but researchers have announced breakthroughs in improving the technology. Read about this and other news in our latest roundup of articles for musicians with hearing loss.
Improving Music Perception for Cochlear Implant Users
Musical notes (and even tonal languages like Mandarin) are elusive to many cochlear implant users, but University of Washington researchers Les Atlas and Jay Rubinstein have come up with a new way of processing signals in cochlear implants to improve their transmission of tones. Both professors have a background in music; Rubinstein "has been a classical, jazz and blues musician since he was 5 years old. His interest in neuroscience started around that time when he wondered why minor chords sound sad." In an audio clip, Atlas compares the sounds of a cello and flute heard through a traditional cochlear implant versus the new processor.
Rappers with Hearing Loss Gain Visibility
The world of hip hop for deaf and hard of hearing MCs and DJs is full of a wide range of experiences, SPIN magazine shows in a recent feature. The article highlights seven different hip hop musicians with various levels of hearing loss, and explores several of the issues they deal with: the politics of whether to use sign language or not, coming to terms with a "deaf accent," convincing producers to work with them. One rapper, Warren "Wawa" Snipe, said that when he was meeting with a potential music manager, "Dude had the gall to tell me that the voice on the CD wasn't mine. I told him it was and his response was, 'Impossible. Deaf people don't do music.'"
Choosing a Musical Instrument for a Child with Hearing Loss
People with hearing loss need to be extra careful about noise exposure, so it's something to consider when deciding to take up a musical instrument. In her Hearing and Kids column, hearing expert Jane Madell suggests that guitar and piano might be safer than some other instruments, and makes other recommendations for parents. Ear protection may not be an easy sell for children, but Madell writes: "Kids are not allowed to ride bikes without helmets, they need to wash their hands before eating, brush teeth after eating and use ear protection when they are in a noisy place."
The Campaign for Freedom from Piped Music
"I am deaf. Please could you turn the music down?" is a common request that Gaynor Young—an ex-actress who lost her hearing in a work accident and now wears cochlear implants—makes to restaurant managers. On 'ear 'ear blog, she explains her struggle to hear her friends and family in crowded environments, and introduces us to Pipedown, "the campaign for freedom from piped music." The campaign speaks out against noise pollution in the form of music that is broadcast in public settings, making it nearly impossible for people to choose not to listen.
Hearing Loss Prevention in the Rock Industry
Despite the documented risks, many people regularly expose themselves to loud rock music. Kathy Peck, who was a bassist and vocalist for a punk band, attributes her hearing loss to over-amplification while on stage, according to East Bay Express. Hearing loss crept up on her until she had to stop playing: "I saw mouths moving and I thought it was a joke. I became deaf for ten years." Now Peck plays music again, and runs the organization Hearing Education and Awareness for Rockers (HEAR), which helps make custom earplugs accessible to musicians, and works to change policies so that decibel levels are regulated at music venues.
Copyright © 2018 Nancy M. Williams. All Rights Reserved.