Cookie Monster and My Hearing Loss, in My CHHA Talk
Nancy M. Williams' Upcoming Workshop at the CHHA National Conference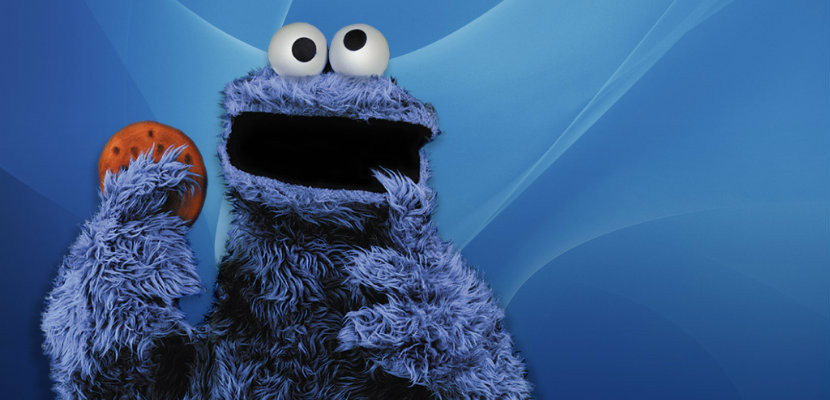 F
or finding my passion, I have to credit the Cookie Monster. As a child, he was my favorite Muppet. I loved how he would stuff cookies in his mouth with those big paws and yell out, "Cookies!"
When I was six years old, I was diagnosed with a high-frequency hearing loss. My parents refused the recommended hearing aid. They were afraid of the social stigma in a society that tolerated hearing loss even less than ours today. Speechreading a Muppet could be difficult, but Cookie Monster, always in search of his next cookie, was predictable.
At age 11, I started piano lessons and was immediately smitten. I practiced religiously and with great enjoyment and wonder. I was fitted with my first hearing aid, which helped with the upper register of the piano. Most children I knew didn't want to practice their instruments, but I had the opposite problem. I couldn't get enough time on the piano. Sometimes when I passed by the piano, on my way to another obligation, I would dash off a few bars. But during the summer of my 16th birthday, I lost the piano.
Many years later, after I had graduated from college and then business school, I took a self-assessment workshop because I was miserable in my marketing job. By coincidence, the workshop instructor loved Cookie Monster as much as I do, and in fact he had realized his dream job by working for Jim Henson of the Muppets. My experience with that workshop started me down a path that eventually led to my reclaiming the piano.
At the Canadian Hard of Hearing Association (CHHA) National Conference, I'll be presenting a workshop on Claiming Your Passion… Despite a Hearing Loss: Story, Music, and Steps to Inspire You. The CHHA national conference kicks off on Thursday, May 22, at the Royal York Hotel in Toronto, Ontario. My presentation, slated for Saturday, May 24, will elaborate on how I returned to the piano and how my passion for the piano in turn enriched so many other aspects of my life.
I want to share my story with the hope that it will inspire each of the workshop participants to uncover, reclaim, or strengthen their bonds with their callings, despite the constraints of a hearing loss. During the workshop, participants will complete exercises while I play some of my repertoire on the piano, including Chopin's Raindrop Prelude. I hope the participants will leave with one concrete step they would like to take to get closer to their passions.
To share your story of claiming your passion, use the hashtag #MyGrandPassion.
Copyright © 2018 Nancy M. Williams. All Rights Reserved.