Music On My Mind
The Power of Auditory Memory Combined with Cochlear Implants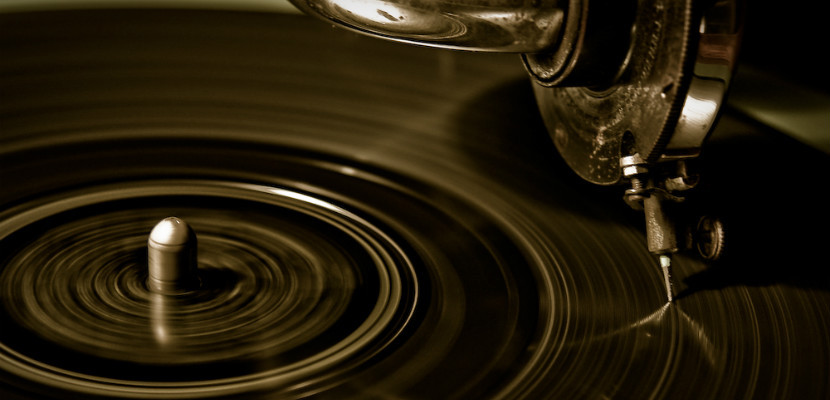 H
ow was I to know the music I loved passionately would be taken from me—so abruptly and completely—to return decades later by the miracle of technology?
Music, especially opera, was my father's passion, and it became mine as well. My parents were Russian born and spoke primarily Yiddish in the home. My father taught himself to play a few Yiddish songs by ear on the old upright piano he somehow got for free. I can still picture him playing "Bei Mir Bistu Shein" (To Me You Are Beautiful) and "Die Greeneh Cousineh" (The Greenhorn Cousin) every day.
Another musical gem that sat in the living room of our tenement apartment was a Victrola we activated by cranking the handle on it. My father had received as a gift two record albums of Lily Pons, one singing Delibes' Lakmé and the other Donizetti's Lucia di Lammermoor. They were played daily on our Victrola and still remain my favorites.
In my early teens, I took piano lessons for two years. The lessons cost 50 cents, and, as poor as we were, my mother always gave the teacher a home-cooked meal after each lesson.
It was around this time that I began to study operatic voice with a local teacher, using my baby-sitting money to pay the two dollars for each lesson. I went on to study voice at the Boston Conservatory but soon switched to the New England Conservatory for a better teacher.
At my first recital, I sang Bencini's "Tanto Sospirero." I had always been shy about singing for others and surprised myself that I had performed well, so I was told. Whether it was the difficulty getting downtown via public transportation from Dorchester, a neighborhood of Boston where I lived, or the cost of the lessons, but after five years, I decided to stop.
Soon afterwards at age 21, my life changed dramatically when I suddenly and without warning lost my hearing in both ears.
Despite the silence, I never lost my passion! Music had left my ears, but not my heart or my mind.
It took 35 years to learn the cause was Cogan's syndrome, an autoimmune disorder. A minute amount of hearing remained in my right ear, and I used a hearing aid in that ear for 40 years, but all I could hear was a little bit of my own voice, no background sounds.
Despite the silence, I never lost my passion! Music had left my ears, but not my heart or my mind. I kept on singing, mostly while driving my car where no one could hear me sing off key. I remember driving four hours to Duke University one time to visit my son. I could never listen to or hear the car radio, and when I arrived, for some unknown reason, I had laryngitis. I came to realize that I had been singing for four hours straight to pass the time away.
All of my music is pre-1957, the year my ears stopped working. Much of this music has remained strongly etched in my memory. I remember often sitting in front of the silent TV watching a symphony orchestra perform a great musical composition, paying close attention to each instrument as I tried to remember how it used to sound.
Two years after losing my hearing, now 23, I met my husband-to-be on a blind date, or was it a deaf date? Benson was a scientist and a classical music lover. He was studying the cello when we met. I accompanied him to many musical performances. One that stands out in my mind was a concert given by the Russian-born American cellist Gregor Piatigorsky at the Kennedy Center. Benson had purchased expensive box seats for us even though I would not hear a single note. He knew I would enjoy the performance my own way, and he was right.
He knew I would enjoy the performance my own way, and he was right.
Our marriage produced a daughter, Victoria, who plays the harp, and a son, Maxwell, who plays the piano. It pleases me greatly that all four of my grandchildren play two instruments each and sing beautifully as well.
Going to vocal competitions was a favorite pastime because I loved to pick the winners with my eyes. And I was right most of the time! At one competition, I befriended a lovely young soprano who sang beautifully but who I felt did not connect with the audience. I became her coach and helped her achieve this goal. To this day, I receive holiday cards and family photos from her.
Forty-one years later, music came alive again when I received my first Advanced Bionics cochlear implant in 1997 and my second one 11 years later.
Today, with my strong music background together with my auditory memory, my visual acuity and, most importantly, my cochlear implants, I can enjoy many different kinds of music. I subscribe to the Sarasota Opera, the Jazz Club of Sarasota, Florida Studio Theatre Cabaret, and Westcoast Black Theatre Troupe, all of which offer a wonderful variety of musical performances.
I am reminded of my hearing days and how our family sat around the radio and listened to the Metropolitan Opera broadcasts every Saturday morning. We had to be very quiet so my father would not miss a note. Sometimes, he would try to sing like the coloratura soprano we were listening to, which always gave us a chuckle.
A final vignette: While taking voice lessons, my niece brought her 12-year-old daughter Rhonda to audition for me. Even though this was over 50 years ago, I remember she sang "Happy Talk," and when she finished, I told her mother, "She has talent, give her lessons." She went on to Oberlin College, later moved overseas, and became the soloist with the Holland Opera Company. Now a cabaret singer in New York, she winters in Sarasota, where I live. I enjoy arranging gigs for her and other musicians I know. Rhonda's maiden name is the same as mine, and I often feel she is singing for me.
Perhaps I'll study the piano again. It's on my bucket list.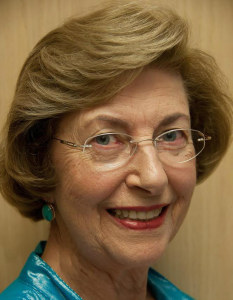 Guest Writer Barbara Liss Chertok lost her hearing suddenly in 1957 at age 21 from what was diagnosed 35 years later as Cogan's syndrome, an autoimmune disorder. She hears with bilateral cochlear implants. She joined SHHH/HLAA (Hearing Loss Association of America) in 1979 and is an active member of the
HLAA Sarasota–Manatee Chapter
. A former lipreading/speechreading teacher, she is a freelance writer/interviewer for
Hearing Loss Magazine
. She serves on the National Advisory Board of the American Hearing Research Foundation.
Copyright © 2018 Nancy M. Williams. All Rights Reserved.