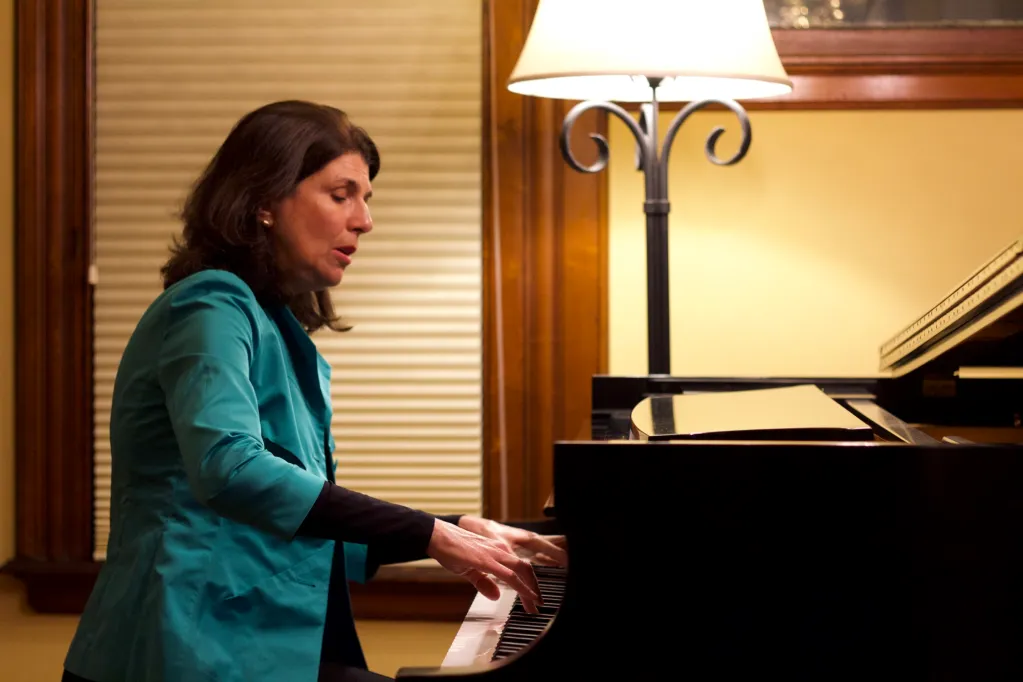 I am the founding editor of Grand Piano Passion™. I am an amateur concert pianist who debuted at Carnegie Hall, even though I have lived with a genetic, degenerative hearing loss all of my life. I founded Grand Piano Passion™ to share insights from my journey with adults who love to play the piano, musicians with hearing loss, and anyone claiming their passion.
Grand Piano Passion™ will help you to
Play. Hear. Aspire.
I debuted at Carnegie Hall with Chopin's "Raindrop" Prelude and beguiling Nocturne in E-flat Major. I had returned to the piano only seven years before, after a hiatus of over two decades. I was the only performer wearing hearing aids.
During my 15 minutes on stage, I was intent on nothing else save the physical bulk of the piano and the music's resonant sounds. I played the final notes with reluctance. My performance was one of the best days of my life.
I was diagnosed with hearing loss during my childhood, at age six. At first, Mom supported my love for the piano, telling me that with my beautiful touch, no one would know that I had a hearing loss. Piano music filled me so completely that whenever I passed the piano in our living room, I craved its sounds. 
A few months before I turned 16, I performed Rachmaninoff's Prelude in C-sharp minor, with its thunderous chords and chaotic whirlwind of triplets, at my teacher's recital. Last on the program, I felt shyly proud when I received a standing ovation, although I had experienced an equal joy in the months before, during the hours of practice time. 
Yet the Rachmaninoff recital marked the end of my lessons. Dad's alcoholism, my parents' disintegrating marriage, and the belief that with my hearing loss, I would "never be a concert pianist," gathered force, ultimately coercing me to quit the instrument I loved.

The belief that, with my hearing loss, I would "never be a concert pianist," gathered force, coercing me to quit the instrument I loved.
For the next twenty-five years, I longed to play. But feelings locked inside of me—that I would never progress on the piano with my hearing loss, that I was too old to study the piano—barred me. I attended Stanford University, earned my masters at Harvard Business School, married, gave birth to two beloved children, and worked as a marketing director.
In my early 40s, I finally enrolled in adult piano lessons, admitting to my teacher that I wear hearing aids — yet he was undeterred. At his student recital, I came out in public, explaining to the audience I needed to switch my hearing aids to the music setting before playing. I enrolled in a master class on performance, which culminated in the performance at Carnegie Hall.
Pursuing my passion for the piano was a journey of self-discovery. With the help of therapy, Al-Anon, and the bliss I felt practicing the piano, I came to terms with my childhood experiences and the hearing loss stigma that had mildewed within.
Claiming my passion eventually led to self-integration. I decided to dedicate my professional life to hearing loss. I founded Auditory Insight, a boutique strategy consultancy focused on hearing healthcare.
I also founded Grand Piano Passion™. If you love music yet fear that your age or hearing diability constrains you from playing an instrument, this site is for you.
I came to terms with my childhood experiences and the hearing loss stigma that had mildewed within.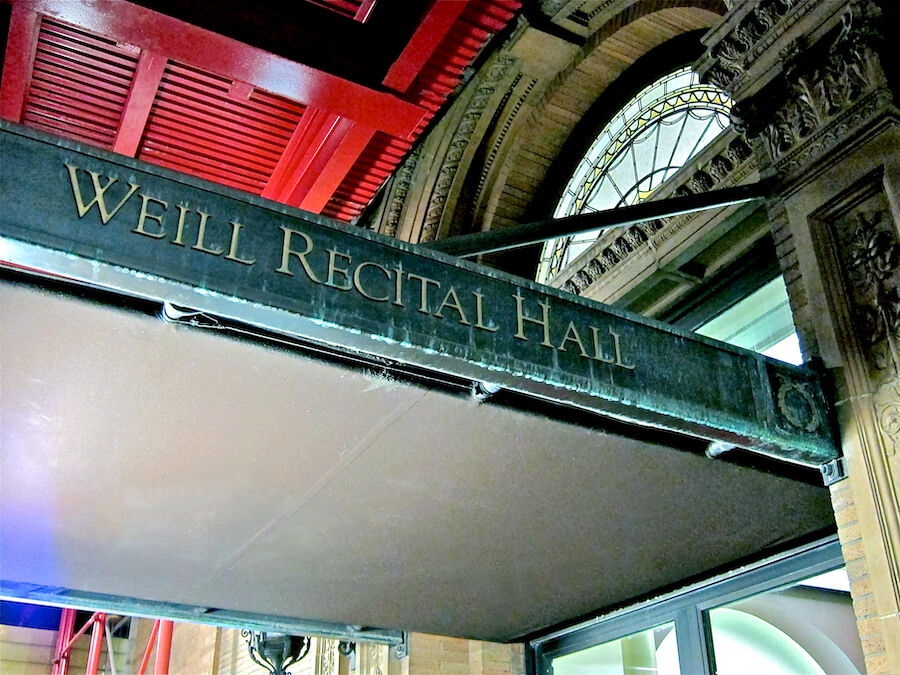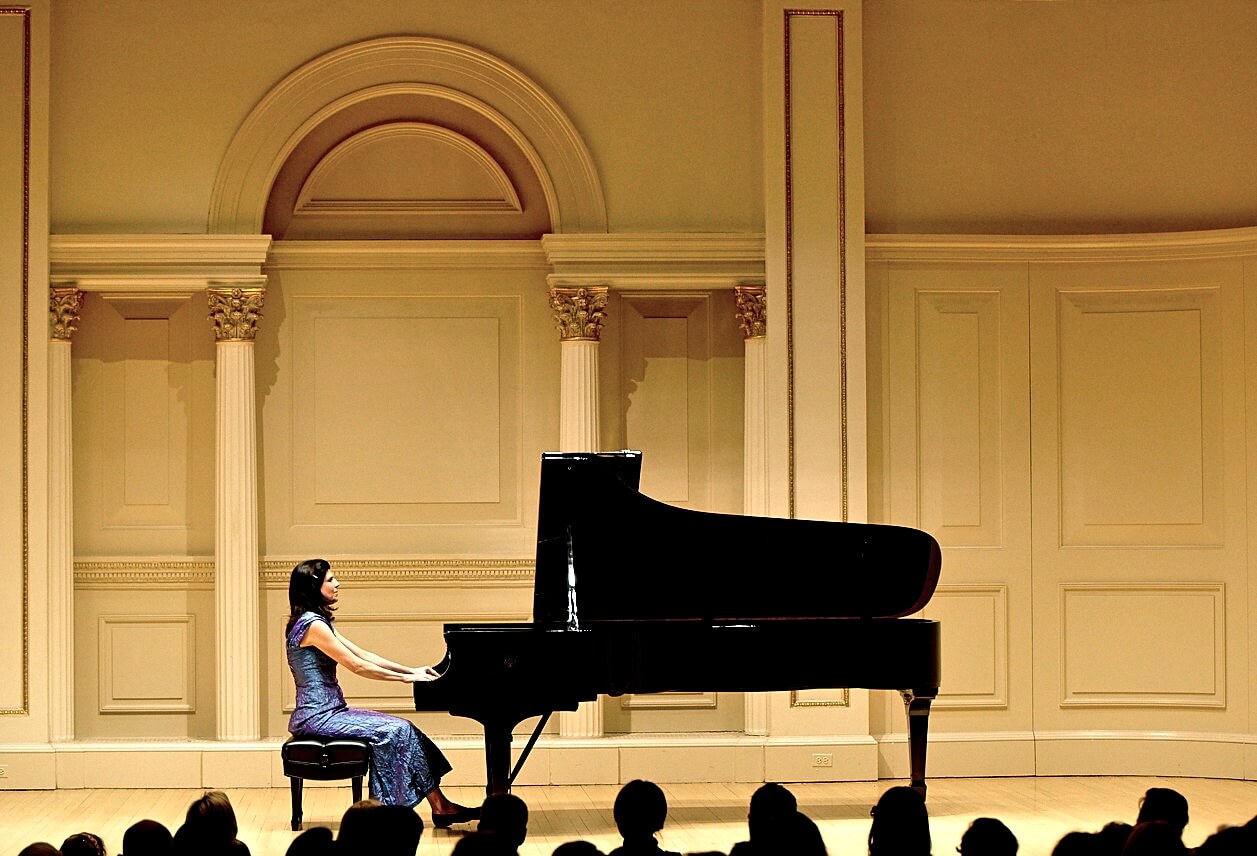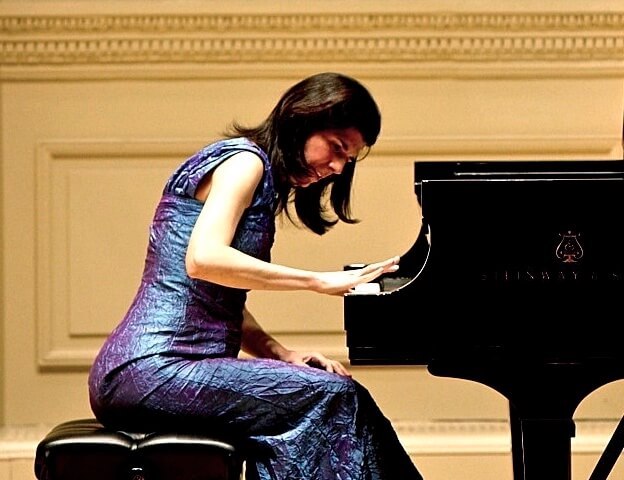 Grand Piano Passion™ Offers an Online Oasis for Adults Who Want to Play the Piano…
Our Classical Piano Music Amplified articles explore, from multiple perspectives, pieces commonly studied by adult piano students. We illuminate how to practice and how to find time to practice. We explore piano technique and piano theory and provide advice for those who wish to perform.
…and for All Musicians with Hearing Loss…
Grand Piano Passion™ also delves into the relationship between hearing and music. Our articles explore the shame often associated with a hearing loss, relate experiences performing with hearing aids, and profile musicians with hearing loss.
…and for Anyone Claiming a Passion.
We provide inspiration, explaining how to achieve musical goals, showcasing the best poems about the piano, and adding in a dash of humor.
Passion
I believe that everyone has a passion — a pastime or occupation for which we feel an intense desire.
Disability
I believe that we have the right to pursue our passions, even when we possess a disability or constraint like hearing loss that according to conventional wisdom seems to limit that pursuit.
Stigma
I believe that all of us in the hearing loss community must do everything in our power to address the social stigma against hearing loss.
Identity
I believe that when we come to terms with our constraints and disabilities, especially those that society stigmatizes, that we gain power and a means for forging our identity.
Happiness
I believe that claiming our passions leads to self-integration and creates happiness.
Reflections on a Grand Passion