Newest Articles

Train yourself to sight-read fluently, without looking down at your hands or the keyboard, using these examples from piano repertoire at different levels.

When an adult piano student gets tendonitis from practicing Mozart's Rondo Alla Turca, her injury leads to a lesson in piano technique: using the whole arm.

A new parent discovers unexpected ways to practice the piano and work on her musicality alongside the demands of caring for the tiniest member of the family...

Get piano practice tips from an award-winning amateur pianist who balances a full-time business career with high-level performances, including concertos.

The Chopin Prelude in A Major is a very short piece that offers a wonderful study in dynamics, color, and rubato. Find tips on how to achieve these effects.

The Bach French Suite No. 4's Allemande is relatively short, making its contrapuntal demands on the player manageable; get tips on how to play the piece.
Gain perspectives on interpreting Satie's Gnossienne No. 3, with its flexible sense of rhythm, lack of measure markings, and colorful written indications.

Pianist Jennifer Castellano talks about performing with other musicians with hearing loss, how her visual impairment comes into play, and why she composes. »

This Army veteran survived a suicide bomber attack in Iraq. Upon his return, despite severe injuries and hearing loss, all he wanted was to play the piano. »
Get the top 5 tips for playing a musical instrument while wearing hearing aids, in this exclusive interview with an amateur pianist who has a hearing loss. »

Pianist Simone Dinnerstein and composer Daniel Felsenfeld discuss the making of The Cohen Variations, with its inner voices and counterpoint, in this video.

In this video, Simone Dinnerstein plays The Cohen Variations, a piano solo composed by Daniel Felsenfeld and based on the 1967 Leonard Cohen song "Suzanne."

Simone Dinnerstein touches on inner voices and Bach Prelude in C Major in this video interview of pointers and inspiration for piano students of all ages.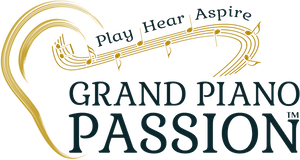 An online oasis of articles, essays, and original videos for studying the piano as an adult, making music despite hearing loss, and claiming your passion, whatever it may be.
Other Good Websites for Piano Students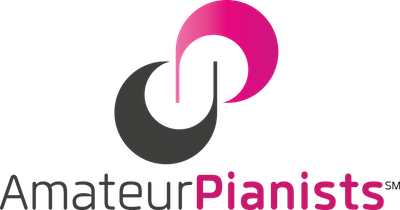 AmateurPianists gives performance opportunities for outstanding amateur pianists.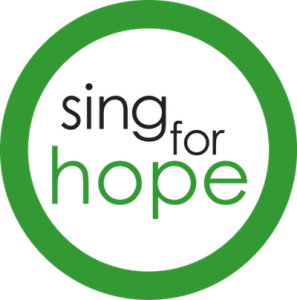 Sing for Hope's mission is to make the arts accessible to all and is informed by our belief that the arts have unique power to uplift, unite, and transform individuals and communities.