Do I Hear a Rhapsody? Yes, with Help
A Call for Theater Managers to Supply Assistive Listening Devices That Work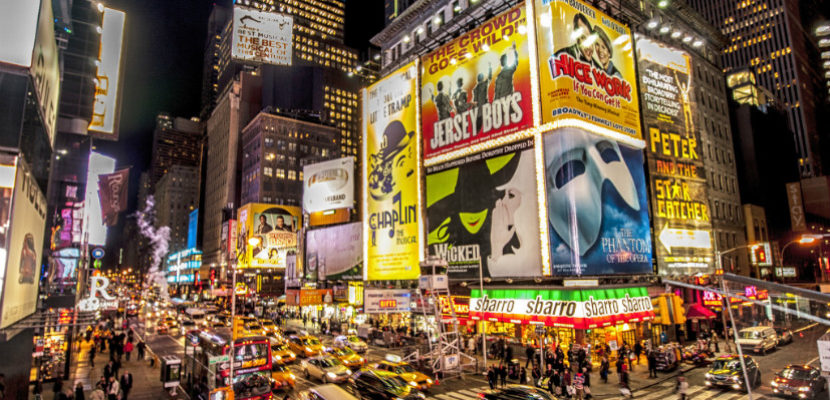 A
s a music lover with hearing loss, I'm glad to have access to assistive listening devices—amplifiers that bring sound directly to the ears. But these accessories don't always offer the help that the name implies. Indeed, in some playhouses they work their magic; in others they are as helpful as an uncharged cell phone.
piano lessons
. I practiced enough to perform well in recitals and play for personal pleasure.
In addition to making music, one of my favorite pastimes is listening to music—on the radio, via CDs, and in concert halls. Over the years, however, my hearing situation has morphed from a moderate loss to a severe loss, compromising my ability to revel in instrumental magic. My hearing aids serve me well during face-to-face conversations, but music via hearing aids has always been problematic. Low-pitched music, such as horn concertos, still comes in loud and clear. But flutes, violins, and other high-pitched instruments can sound nails-on-a-blackboard screechy, which is as frustrating as it is unpleasant. And live orchestra music, rather than sounding rich and luxurious, with simultaneous resonances and textures, can sound distorted—like a conglomeration of kazoo players. Because I am familiar with many symphonies, concertos, and show tunes (as music lovers know, first-rate pieces only get better with repetition), I "play" the melodies in my head when I'm not hearing compositions clearly, and even mouth the words to songs (as a favor to other audience members, I don't sing out loud). But not being able to bask in each note is frustrating and stress-inducing.
Although my audiologist has made several hearing aid adjustments aimed at enhancing music enjoyment, my preference is to remove the aids and to listen to recorded music through earbuds or headphones. Live music, on the other hand, usually sounds best via the infrared assistive listening systems (ALSs) that theaters are required to provide. The quality of ALSs, however, varies dramatically from locale to locale. For instance, the Sound Associates devices at the Music Box Theater, where I recently saw Dear Evan Hansen, and at the Imperial Theater, where the revival of Carousel is attracting enthusiastic crowds, enabled me to savor the music and hear most of the dialogue. The New-York Historical Society, too, although not a musical venue, has Listen Technology earphones that allow me to hear almost every word of American-history-related talks.
I will continue to advocate for assistive listening systems that bring music to my—and others'—ears.
And then there are those ALSs that can only be described as duds. Among the problems: insufficient volume, static, and distortion. Buoyed by the effectiveness of the top-flight ALSs, and inspired by what I have learned about advocacy as an involved member of the Hearing Loss Association of America, I decided to campaign for a functioning assistive listening system at the Tilles Center, a concert hall on Long Island that features music, dance, and theater productions. The Center had gone from having a barely functional ALS to none at all. After many back and forth email exchanges with the Tilles production manager—who seemed eager to install a serviceable ALS, in part because many Tilles customers are 60-plus and thus more likely to have hearing difficulties—the Listen Technology ALS (made by the same company that provided the Historical Society system) debuted in the fall of 2017. The earphones, which were a notable improvement on the previous devices, provided plenty of volume, but lacked the sharp clarity provided by the Music Box Theater, Imperial Theater, and Historical Society devices. Not quite the culmination I was hoping for, but progress.
On the plus side, captioning—on theater screens, handheld devices, and the GalaPro app—is a major boon, especially for shows that feature hip hop (e.g., Hamilton) and hard rock (e.g., Grease) music that, for me and others with less than optimal hearing, is hard to decipher without word-by-word assistance. And I remain in touch with the Tilles Center's production manager, who is receptive to my feedback and has said that he will continue to update and improve the system. Meanwhile, I will continue to advocate for assistive listening systems that bring music to my—and others'—ears.
Guest Writer Gail Garfinkel Weiss is a former writer for
Medical Economics
, a nonclinical magazine for primary care physicians. "Doctors vs. Domestic Violence: Yes, You Can Make a Difference," which she wrote in 2001, won the American Society of Healthcare Publication Editors' silver medal for best how-to article. She now works as a homefinder for the Nassau County Department of Social Services. Her hearing loss dates back to her early elementary school years. Currently, she is a board member of the
Hearing Loss Association of America's New York City chapter
and co-editor of the chapter's newsletter.
Copyright © 2018 Nancy M. Williams. All Rights Reserved.