Goodbye, Dear Yamaha
A Loss after Selling a Piano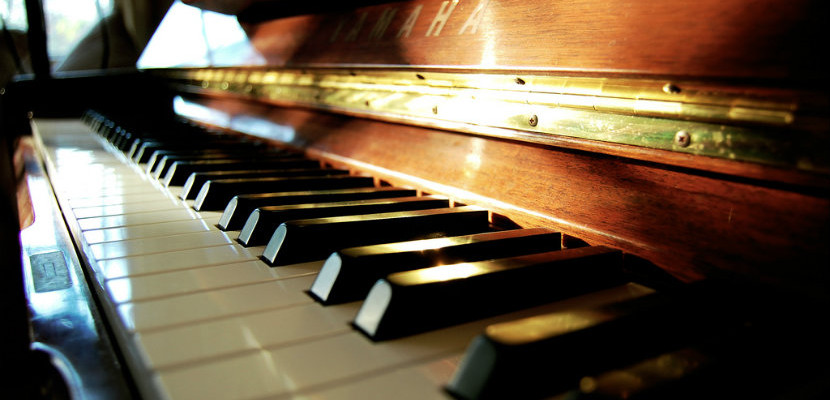 W
hile listening to a recording of
Alfred Brendel
performing Beethoven's Bagatelles, I decided to take a short break from the mounds of books my husband and I had been packing. We had just sold our beach house where, for the last 10 years, our family had spent every summer, most Thanksgivings, and winter holidays. Although it had been my idea to sell the house, and I was eager to be moving on, I couldn't ignore the empty feeling, which had suddenly crept up on me.
I wasn't able to shake this new sensation, which felt strangely like grief.
Beethoven's intensity and Brendel's effortless playing were tantalizing, yet still I wasn't able to shake this new sensation, which felt strangely like grief. I love listening to these bagatelles, so why the mood plunge? Was that emptiness signaling an aching desire to practice them myself?
Had this been just one week before, I would have done just that.
But the piano was gone.
In my rush to pack up the house, I had decided to sell the Yamaha. I had never felt much of a connection to this piano, and selling the house was a good excuse to unload it. The piano had been purchased at the same time as the house, and with only one year of piano study under my belt, I was easily swayed by the salesman. That music store had long ago closed, so I asked a friend who was experienced in selling items on eBay for help. He had never marketed an item as large as a piano, and not knowing how long it might take to sell, he suggested we list it quickly. We were both surprised when, within days, someone had bought it at the Purchase Now price. The buyer wanted delivery immediately, and my friend offered to handle the entire business of meeting the purchaser and moving it out.
Which was why, as my husband and I filled boxes, the Yamaha that I had so thoughtlessly taken for granted was gone. And gone with it was a piece of me.
As I lumbered throughout the Beethoven-filled rooms, I longed for that piano with a sense of connection that I had not even realized existed. Since it was a vertical piano, the music sat directly at eye level, and in spite of my indifference, I couldn't resist sitting down to play even when wet and sandy from the beach. Unmindful of the countless hours the piano had kept me from feeling lonely when I was on my own at the house, I continued to find fault with it.
Its action had always troubled me. The keys wiggled and were much less responsive than the piano I was used to playing in our permanent home. The black notes in the register just above middle C frustrated me. Sound was created only if the center of my fingertip sat precisely on top of the note. If I didn't hit the G-sharp or A-sharp at the exact right spot, and with enough arm weight, no sound, just silence. I was irked by having to constantly stop in the middle of practice to reposition my fingers on the notes. What I hadn't realized, though, was that by conquering that particular problem over the last few years, I was actually becoming a better pianist. The Yamaha had forced me to pay more attention, and learn to rely less on the action and more on myself to create the sound I wanted.
We had grown up together, those irritating black keys and I.
Now, too late, I wondered where it was and who had bought it. Whose hands would be striking the same keys I had played for 10 years? Would that person feel the same way I did about the action? Or would that pianist figure out what it took me so long to understand about the merits of the keys' insistence on being struck correctly?
I was fortunate to have owned a second piano all these years. On weekends, vacations, and all summer long, I would tote my piano books back and forth, never missing more than a day or two in my practice. I never realized how much a part of me that second piano was and how much it had contributed to my growth as a pianist. We had grown up together, those irritating black keys and I.
And today, as I packed up books, clothing, and photographs against a soundtrack of Beethoven Bagatelles, I felt the loss.
Copyright © 2018 Nancy M. Williams. All Rights Reserved.